New Zealand

Prime Minister - John Key
.


NO SPACE !

ONE HEAD PER TABLE


Barack Obama Removes \ Replaces Winston

Churchill Bust With New Yorker Magazine

Cover Of Him Walking On Water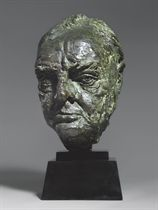 John Key -

In Washington With C.I.A. Puppet From Birth, Barack Obama.

Obama's Own Father Was A C.I.A. Asset, Mother Also A C.I.A. Asset.

Obama's Grand-Mother Issued Cheques To U.S. Dictators Around The World

From Her Honolulu, Bank Of Hawai'i Job As An Escrow Bank V.P.

Evil Barack Obama Phoney Christ - "Anti-Christ"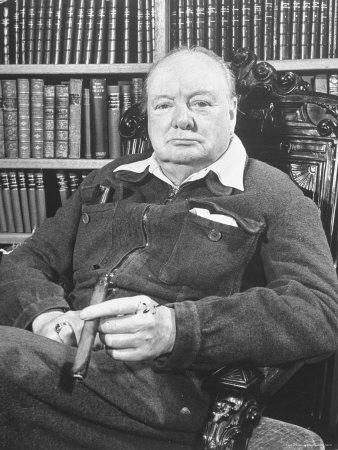 The Winston Churchill bronze by Sir Jacob Epstein, worth hundreds of
thousands of dollars (pounds) if it were ever sold on the open market,
enjoyed a graceful place in the Oval Office.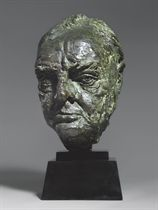 When British officials offered to let Usurper Barack Obama keep the

bronze bust for another 4 years, the evil Democrats (Labour Party)

(Neville Chambermaid) stated:



"Thanks, but no thanks."


Pull My Finger



FORMER U.S. PRESIDENT BILL CLINTON INFORMATION CONFIRMS
P.M. JOHN KEY PLAYED A LARGE PART IN THE GLOBAL FINANCIAL CRISIS
http://publiccreditorbust.blog.com/2011/11/18/former-us-president-bill-clinton-information-confirms-john-key-new-zealand-prime-minister-played-a-large-part-in-the-global-financial-crisis/


Salient Excerpts:

* Investment banker, New Zealand for 10 years
* Investment banker, Merrill Lynch 1995-2001
* Member, Foreign Exchange Committee of the Federal Reserve
Bank of New York 1999-2001

The products which underpinned the sub-prime boom – then bust –

were hatched in 2004-2005, long after Key had left Merrill. Indeed,

he says when he went back to London in 2007 he was "horrified" at the

level of risk Merrill was running. "It was enormous and I just didn't

think that enough had changed to warrant that level of risk."

(This is the red herring that most everyone has swallowed and not

bothered to look beyond since despite the mountain of evidence as

detailed in this article proving John Key was a big part of complex

derivatives well prior than 2004-2005.)




GRATE BITTEN Historical Facts About Evil JEW$

Oliver Cromwell Along With The Approval From The English Parliament,

Executes King Charles I -- (1649 A.D.) Cromwell Permits Jews To Enter

England Again, Reversing The Edict Of Expulsion Issued By King Edward I

In 1290. 33 Years After Cromwell Let The Jews Into Britain A Dutch
Prince Arrives Along With A Boat Load Of Jews From The Jewish Financial

Centre - Driving His Royal Father-In-Law Out Of The Kingdom And Becomes

King Of England, William III (William Of Orange). The Financial Jews Created

The National Debt With The Establishment Of The Bank Of England - Lending

Money To The Crown. Until That Point Britain Had Paid Their Way !

In 1694 A.D. The Bank Of England Is Created And Run Even Today By Jews

Who Hide Their Identities ! The Names Are Never Revealed, And Do Control

The British Royal Family. In 1698 A.D. The Goverment Debt Rose From

£ 1,250,000 To £ 16,000,000 Pounds In Only 4 Years ---> 1,280 % Increase !



P.M. JOHN KEY'S PILGRIMAGE TO PALO ALTO, CALIFORNIA

FACEBOOK (FASCBOOK), WHILE DEFLECTING QUESTIONS

ABOUT ISRAELI SPIES IN NEW ZEALAND
(VIDEO)
http://www.stuff.co.nz/national/politics/5314347/Key-will-have-to-say-more-on-Israeli-spy-claims


DEADLY NZ QUAKE UNCOVERS ISRAELI SPY RING
http://www.redicecreations.com/article.php?id=16143


ISRAEL VERSUS THE WORLD

Anti-Nuclear Efforts Of Greenpeace NZ

The Book:

Death Of The Rainbow Warrior
Written By Michael King
ISBN: 0-14-009738-4

Page: 192

" Next agent to evade the New Zealand

police was Christine Cabon, alias Frederique

Bonlieu, working on an American-supervised

evacuation at Pardes Hanna near Tel Aviv.

According to the Israeli police, the telegram

from the New Zealand police asking them to

hold Bonlieu for questioning by a New Zealand detective arrived the same day,

25 July, as another telegram from France. The French message, which Cabon

received first, told her to return home at once because her father was critically ill.

An American student working on the excavaton with Bonlieu said the Frenchwoman

came into her dormitory looking pale and anxious, and announced that she had to

leave for France immediately. She flew out of Israel the following day.

In fact, of course, her father was already dead. The telegram was a coded message

from the DSGE warning her to leave Israel before the New Zealand police got to her.

That she received it before the Israeli police acted on the request from New Zealand

raises a strong possibility that they co-operated in her escape. Given that she had

worked previously for the Israeli Secret Service, this would not be surprising. "

" In 1963 John Fitzerald Kennedy Was Embroiled In A Bitter Secret Conflict With

Israel Leader David Ben-Gurion over Israel's Drive To The Atomic Bomb.
Ben-Gurion resigned In Disgust, Saying That Because Of J.F.K., Israel's

"existence (was) in danger". Upon J.F.K.'s Assassination, U.S. Policy Toward Israel

Began An Immediate 180-degree Turnaround. The Fact Is That When New Orleans
District Attorney Jim Garrison Prosecuted Trade Executive Clay Shaw With

Conspiracy In The Assassination, Garrison Has Stumbled On The MOSSAD Link --

Shaw Served On The Board Of PERMINDEX, A Front For MOSSAD Arms

Procurement Operations. A Key PERMINDEX Shareholder, The Swiss-Based Banque

De Credit Internationale, Was The Fiefdom Of Tibor Rosenbaum, A Top MOSSAD
Official, And Chief Money Laundry For Meyer Lansky, "Chairman" Of The Crime

Syndicate And Israeli Loyalist. The CEO Of PERMINDEX Was Louis Bloomfield

Of Montreal, An Operative Of The Bronfman Family, Intimate Lansky Associates
And Leading Patrons Of Israel. James Angleton, The C.I.A.'s MOSSAD Liaison,

Was A Devoted Partisan Of Israel Who Orchestrated A False Scenario Linking

Accused Assassin Lee Harvey Oswald To The Soveit KGB. Even "mainstream"
Organised Crime Sources Note That Leading "Mafia" Figures Accused Of Being

Behind The Assassination Were Lansky Subordinates. Perhaps Oliver Stone Failed

To Mention These Details In The Movie: JFK -- Because His Film Was Financed
By Aron Milchan, An Israeli Arms Dealer Linked To Smuggling Of Material To

Israel's Nuclear Program -- The Point Of Contention Between J.F.K. And Israel. "

My Own Investigation Into The Assassination Of
J.F.K. And Reggae Singer Bob Marley:
http://www.exorcist.org.nz/blackwell.html


CHRISTCHURCH EARTHQUAKE (NZ)
February, 2011

New Zealand's Labour Party Leader,
Phil Goff stated:

" What was the Israeli search and rescue team
doing in an area where it wasn't allowed to be? "

" The suspicion is that this is a cover-up to
avoid embarrassing Israel."



P.M. JOHN KEY'S PILGRIMAGE TO FACEBOOK (FASCBOOK)
JEWS AND BIG BROTHER -


MARK ZUCKERBERG (FACEBOOK) GETS HOT UNDER THE

COLLAR OVER YOUR PRIVACY ISSUES AND SWEATS

PROFUSELY:

MARK ZUCKERBERG (FACEBOOK) PROVEN JEW ILLUMINATI TOOL:

R.T. / RUSSIAN TELEVISION: FACEBOOK 'IS' MASS SURVEILLANCE
http://rt.com/news/richard-stallman-free-software-875/

F.B.I. WOULD LIKE TO FOLLOW YOU ON FACEBOOK AND TWITTER:
http://rt.com/news/fbi-social-networks-privacy-781/




BACK