(Last Update: 27 February, 2013)

Music Mafias
-------- --Hell's Angels
----------------- -Those Odd Fires-----

<![if !vml]>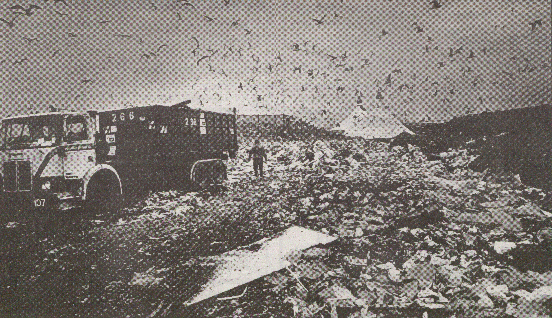 <![endif]>













<![if !supportLineBreakNewLine]>
<![endif]>
Bill Graham (B.G.P. / Bill Graham Presents) literally built his
Amphitheater on top of a :
D U M P H E A P
In the distance, the white stage tent along with high perimeter fence.
[ Shoreline Amphitheater - Mountain View, California ]

NUMEROUS INCIDENTS

OF SHOW PATRONS




E N G U L F E D

BY A

METHANE

MIX

B L U E F L A M E

" So you find the control point at the beginning
of the highway and those with tickets are allowed,
in and those without tickets are not and you have
<![if !vml]>

<![endif]><![if !vml]>

<![endif]>to have some control, you have to
have some, you know when you
have a man-eating, a, a, marabunta
ants coming over a hill in South
America, they wanna cut em off,
and to stop them they make a ditch and they
put oil in the ditch and they make a
F L A M E <![if !vml]>
<![endif]>
and I'm not saying they should put a flame to stop
stop the people, there has to be, there has to be
some way of stopping the influx of humanity "

-------- -- -Bill Graham
Woodstock (The Movie -1969)------ -

T H E S H O W

T H A T N E V E R H A P P E N

E D :





J u l y 3 1 , 1 9 8 7




The Mighty Diamonds

& Pablo Moses




Wolfgang's

("

Wolfies

")

Nightclub

(B.G.P.)




San Francisco

,

California
<![if !vml]><![endif]><![if !vml]>

<![endif]>----THE FIRE

(picture at left)
<![if !vml]>

<![endif]>was the pretext for Doug Wendt of
B.G.P. Bill Graham Presents – to publicly
insinuate that the Mighty Diamonds
had something to do with the fire <![if !vml]>

<![endif]>,
in 'The Beat' magazine from Follywood,
California.
----------------------------

<![if !vml]>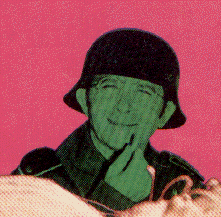 <![endif]> ----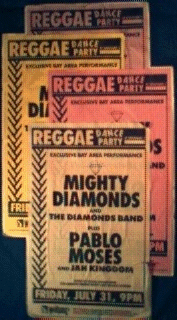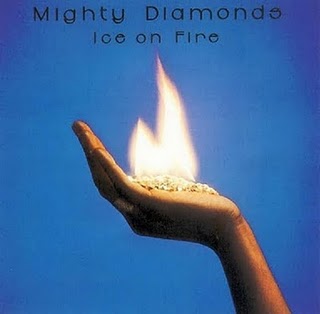 ---Doug Wendt, a henchman for the
---syndicated industry, a tool, a
---publisher of written attacks
---false accusations, threats, and
---through his previous control at
---'The Beat' where he publicly
---attacked, and stated his new
---drive, his now urgent (sadistic)
---efforts to have the Mighty
---Diamonds banned / eliminated.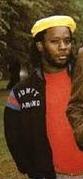 ----(Bunny Diamond / The Mighty Diamonds)
--- There is something magical about this man, I know he is of Jah !
----I & I saw him in Kingston, Jamaica

at the Sting concert.
The same day, December, 26, 1995, that I was - framed at KKUP
----Losing I's reggae show - thus I could no longer present The
----Mighty Diamonds, nor any other neglected Jamaican artist.
There he was, Bunny Diamond, looking at me, standing at the gate
of the Sting event. I & I was kind of tired, having driven a long distance that day,
including I's adventure in Rocky Point / Princess Margaret Hospital. I looked at
Bunny back, smiled and departed. I & I would never see him again.
I think he knew who I was . . . . as I regularily played The Mighty Diamonds on
I's 2 reggae radio programs, Deep Roots Music. I love the great sound of The
Mighty Diamonds, right from the start.
Tabby Diamond, and Judge are righteous and great, but Bunny for some reason,
has this noble, wise, countenance about him. I met Bunny years ago at a Taxi Tour
concert in San Carlos, California (Circle Star). I really enjoyed talking to him
after the concert. Bunny has a personality that is just plain cute. I really like him.
Yet another great Jamaican

!
What a wonderful people, the Jamaicans, Jah loves them !
I wish Bunny all the best in life !
Wow, Another Bunny :
Horrific, heinous Doug Wendt with pictures and captions
crucified Bunny Wailer, in the pages of the syndicate
industry rag, 'The Beat' as if on a cross (with pictures of
Bunny with out-stretched arms, like Jesus (Y'shua) Christ)
Doug Wendt viciously attacked Bunny Livingstone Wailer
because he, Bunny Wailer, wasn't going to go along
with the B.G.P. promotional scheme.

Legendary Bunny Wailer
WAS DOING HIS OWN PROMOTIONS !

As a side note, Doug Wendt, the insider that he is, guessed on
the air (Oct. 1995), that Bunny Wailer would have difficulties getting
a U.S. Working Visa. -Bunny Wailer did in fact have problems with the
I.N.S. [Immigration & Naturalization Service], just as Wendt predicted.
Doug Wendt, as a B.G.P. employee, and with the I.N.S. road-blocks
that he (Wendt) had already threatened in print, against the Mighty
Diamonds and others - a sadistic legacy – that being Doug Wendt.

Shocking and confirming, the so-called quote "Bob Marley
Historian" Roger Steffens who is a paid stooge to Chris Blackwell
(Trojan / Island / Polygram Records, etc.), offered immediate
public approval of Doug Wendt's "Mud Slinging" against Bunny
Wailer ! and support for Wendt's earlier threats and warfare
against the Mighty Diamonds, in the pages of 'The Beat', of which
Roger Steffens happens to be the Founding Editor !
Roger also stated that Doug Wendt's radio show (KTIM) stopped
after Island Records advertising dollars stopped, again confirming
his employment with Chris Blackwell.

Doug Wendt's eradication efforts against California radio
selectors (DJ) notably I & I, Mikael Enoch at :
------------KFJC 89.7 [fm] I Was Framed !
------------ KKUP 91.5 [fm] I Was Framed !
Doug Wendt also went after Prince Collie of KKUP, in a
lesser degree ---> with the evil henchman help of
Spliff Skankin' (Dennis Edward Bishop Jr.) (picture below):

----who worked / works . . .for B.G.P.,
------------------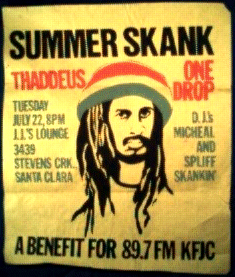 His ex-friends "affectionately" call him : S T I F F
Spliff Skankin' (Dennis Edward Bishop, Jr.) with
evil Doug Wendt [B.G.P.] of course was conspiring and
double-dealing Namely the event that is advertised above.
All was set for Michael (later Mikael Enoch) and
Spliff Skankin' to perform at a KFJC fund-raising event.
All was well, no problems with our friendship at the time.
A real class-act, a wonderful Japanese-American woman,
named Tora Faye, who created the artwork.
What a great person.
I arrived at the event to find out that Spliff's buddy Robert
Rankin' (Robert Lohse) was going to spin at the event. Not me.
The people at J.J.'s Lounge, in Santa Clara, who were
communicating with me, and mystified of what was going on.
I & I was already known for playing a better-than-average
selection of reggae music on the radio, and people were
definitely writing to I & I during that period.
I left the club disillusioned and stunned at what had happened.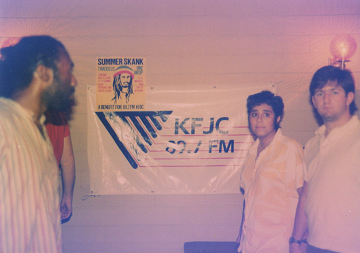 The Sad Facial Expression On One Of My Listeners
Is MostTelling And Confirming Of What Transpired !
A Most Horrible Event ! Of Course The Satanists At
KFJC FM Had No Problems With What Transpired !
Spliff Skankin' Is Totally Evil !
Robert Rankin' (Robert Lohse) Is Just As Bad !

InI Singing A Great Hard Hitting Tune ! (1994)
http://www.exorcist.org.nz/mikael_enoch_the_devils_radio.wav

That would be the (1st) first time that Spliff Skankin' would
wait till the last minute in order to spring his trap, his evil
designs . . .
Then again Spliff Skankin' (Dennis Edward Bishop, Jr.) would
betray his "friends" and wait till the last minute to announce
that Spliff had decided to change the whole event, this would
be the (2nd) second and last time for me, with Spliff Skankin',
here are the events :
We, the :
SOUTH BAY POSSE
General Patton
Prince Collie (kkup)
Michael (kfjc)
Robert Rankin' (ex-kfjc)
Spliff Skankin' (kfjc)
. . .all put-up money (except for Prince Collie) so that we could
rent some sound equipment, and have a sound-clash with some
local sound systems, this time at The Farm in San Francisco,
on what was known as Army Street.
Well, we all went to the trouble of getting to The Farm, some
40 miles driving distance, and gas involved, and yet again,
Spliff Skankin' pulls another fast-one with his buddy Robert
Rankin' (Robert Lohse), and that is that only he (Spliff) would
be spinning records with Robert Rankin' only.
So is born, on that day, the "Massive" Sound International,
and the SOUTH BAY POSSE, going down in flames . . .
With General Patton, Prince Collie, and I & I, wondering
what the Hell just happened, as we grouped in the back of
the stage and could not believe that Spliff Skankin' and
conspiring (waiting to the last minute) Robert Rankin'
would do that to all of us. At that juncture, after that
night, I had had it with Dennis Edward Bishop, Jr.
(Spliff Skankin').
Miller the Killer, the Sound System that was scheduled to play
against the SOUTH BAY POSSE, did eventually win that night.
Good for him !
Spliff Skankin', for those who know him personally, is a shrewd,
back-stabbing individual. During I & I's difficulties with
Dennis Edward Bishop, Jr. (Spliff Skankin') at KFJC 89.7 [fm],
especially when Dennis was strong-arming me, keeping me out
of the Promotions Department, not allowing I & I to get reggae
events scheduled at Alberto's nightclub in Mtn. View, Cal.
In fact, Robert Ranknin' (Robert Lohse) and I had a discussion
in regards to the evil Spliff Skankin'. There we sat near the
KFJC 89.7 [fm] studios in Los Altos Hills, where Robert had
had a reggae show previously at the station, before he had
to leave to station for personal reasons. Robert told I & I
that Spliff is not the nicest guy, and that Robert just kind
of sticks-it-out with Dennis (Spliff), because Robert is
forgiving. I appreciate and support Robert Rankin' in regards
to his truthfulness about Dennis Edward Bishop, Jr.
(Spliff Skankin'). Basically, Robert Rankin' is a good person,
(who's reggae selection basically sucks, now, jumping into
music that doesn't even sound like reggae / 2010).
Is that where reggae is going ?
Lord NO !
In a way it is not his fault - Robert is just following blindly
into the future, buying anything apparently that is "new"
for the sake of being "new". What a load of non-reggae
sounding crap, on Robert's program.
I tune out !
I feel sorry for Robert, because he has been sick lately,
and was missing from his Friday night KKUP [fm] program
for about a year. He is back, thanks to Jah, but damn it,
he still plays that new R&B / Hip-Hop / American-cRap
that isn't even reggae.
Lord. Lord help us all.
Unconscious non-sense !
I & I would present a much better Rootical Program,
with a definite highlight of His Imperial Majesty
Haile Selassie I, Jah Ras Tafari !,
as a Rastafarian,
not some clowns with a sound system that started in
such an evil way. Waiting till the last minute, for shame
Robert "John Boops" Rankin'.
I & I always had a better selection of music and audio
clips, than anyone in the Bay Areas. I don't like to brag,
but I & I's Deep Roots Music program was outstanding !
I put a lot of time and effort into the programs / radio
stations. And I hate to see that many neglected
Jamaican

reggae artists that I played, are still
not being played by either Spliff Skankin' nor
Robert Rankin' of the ill-conceived, evil foundation -
Massive Sound International.
Theirs, That Sound, sucks Big Time !
With I&I's selction of reggae artists, especially the ones
that evil Spliff Skankin' will not promote the outstanding,
Rasta Generation Band (King Caleb

) :
-------(audio clip 1)----(audio clip 2)
and countless Jamaican artists that I & I played,
but Stiff leaves the great musical selections
back on the shelf, in order make room for his hissey old
cassettes of Bob Marley live (from Roger Steffens).
Spliff chooses to play the songs he does. Spliff is
probably pissed-off that the Rasta Generation Band
was thankful and appreciative of I & I, for playing them
and promoting them. Spliff never played the Rasta
Generation Band, because Spliff's musical selection
(1/2 of the missive sound int'l), it really stinks.
Old Pan crummy songs, while leaving the new roots on the
shelf. I do know why ! Because Spliff is really a musical
idiot - if it weren't for Robert Rankin' the Massive Sound
International would sound something like reggae artist
Augustus Pablo selections used in a Clash. I have to laugh.
Robert Rankin' is there to save Stiff from himself.
If I were ever to clash with that evil-foundation, Massive
Sound International, like right now, I could kill their sound,
I would completely BURY Spliff Skankin', and Robert Rankin'
would also fall, their "massive", sound, with a set of
PUNY ethics !
PUNY sense of morality.
I would stamp-out his Spliff, in order to stop the fire !
And let the crowd realize that Stiff's best and closest
friend in this world, is Jose' Scott, the same devil satanist
who created : The Devil's Radio - KFJC [fm]
So, go figure !
Good going Stiff, you sure associate with . . .
I just hate to see Robert associated with such a brute, who
has caused violence on campus, with I & I, all because I told
Dennis that his driving on campus, one day, almost ran-over
a person on the pathway to the radio station. Well, the evil
agressive brute (stoned out of his mind) Dennis Edward
Bishop, Jr., decided to manhandle I & I and push I out of
the way, as he was AGAIN late for his reggae program, as
he drove his dirty tan El Camino wagon speedily on top of
the campus pathways. Spliff gives a bad-name to people
who are filled to the gills with THC in their blood-stream,
and can drive an automobile. Spliff is a dangerous driver,
who is usually always late for his reggae program.
You Big Dummy !
I & I was never late (except for one time) for my reggae
program, as I took pride in it, and enjoyed presenting
the best of alive-roots, Jamaica reggae.
Being late for one's program gives the impression that
a person is not so excited about the program, and that it
has become a hassle . . . . that is probably the reason why
a person is regularily late for a radio program.
Spliff's radio show lacks imaginative creativity. Dennis
has been on the radio, keeping others down, for years,
and he has little production material that he has ever
done. In fact I cannot think of (1) piece of production,
or sound clip, or anything beyond just spinning records.
Boring !
Dennis Edward Bishop, Jr. (Spliff) actually has
accomplished or created nothing in all the years he
has been at KFJC 89.7 [fm] - As far as I know.
Stiff is a big evil dummy !
His show is really lame, with the even lamer decision to
play hissy cassette tapes of Bob Marley's live sessions,
that gives the impression that reggae is always and only
linked to Bob Marley, and that roots music is basically
dead, and that reggae died with Bob Marley.
For Jose' Scott at KFJC, the creator of The Devil's
Radio name for KFJC 89.7 [fm], is THE BEST FRIENDS
WITH DENNIS BISHOP !
The friendship is not an acquaintance, it is a close and
personal fuck-buddy relationship between Jose' Scott
and Dennis Edward Bishop, Jr. (Spliff Skankin'),
they lived together in the same town-house !
FUCKING-OVER those who are of genuine character,
and from Jah.
They both together are DEMONIC !
Devil's Radio !
Yeah, a regular KFJC "Love-In" (shown below) !
-------------<![if !vml]>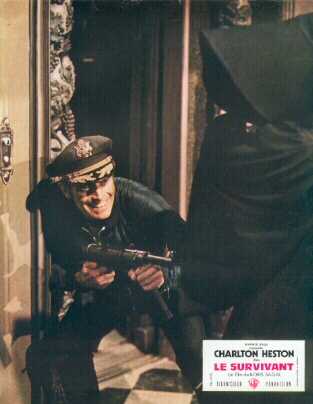 <![endif]>
Of course they both would criticise I & I countless times
in their attempt to get I to stop playing up-to-date
roots music (1985-1994), as I was definately giving the
impression that Rastafarian Roots Music was definately
alive in 1985 on onward.
Spliff and Jose' Scott (Satanist) were devoted to
playing the same old pan tunes that we've all heard
before.
Spliff has always been a lame Old Pan Sound.
When I & I came onto the scene in 1985, of course
there was jealousy and a plot to eliminate I & I.
Especially I's attempt to schedule reggae events at
Alberto's in Mtn. View, Cal. Spliff, working for B.G.P.,
would have none of that. My attempts, to even get
ticket give-aways at a local dance-club, were stopped.
At KFJC 89.7 [fm], Spliff was and is stifling reggae
promotions in the Bay Areas, even though he does appear
to promote local reggae acts and clubs.
Spliff would not deal with Alberto's, in Mtn. View, who
was enthused to do reggae promotions, but due to
Spliff's back-stabbing of I & I and of Alberto's, the
club basically gave-up on reggae acts, and now caters
to Latin Caribbean styled musics.
Those are the COLD FACTS !
You cannot escape Dennis Edward Bishop, Jr., over what
you have done behind the scenes !
People are becoming aware of your Satanic Associations
and bogus "Jah's Music".
You Spliff Skankin' are definately WITH THE DEVIL
at THE DEVIL'S RADIO !
Once again, there is absolutely no critcism or penalty for
on-air radio staff (Spliff) who are regularily late for
their programs . . . . and once again, speeding dangerously
on top of Foothill College's Campus Quad walkways, with
people who came to I & I and complained that they almost
got hit by Dennis Edward Bishop, Jr. in his tan El Camino
vehicle - probably high on more than just marijuana !
Spliff is violent and a dangerous driver to boot !
More on Spliff Skankin' and "boy wonder" Robert Rankin'.
My girlfriend and I were planning to go to Wolfgang's
in San Francisco and see Sister Carol, the reggae artist.
Working at KFJC FM, I was assured that I would have
my name at the ticket-window, as is usual practice, to
get in free, as a radio station reggae promoter.
Once again, this was not to be the case, as I was not found
on the guest-list. HOWEVER, me and my girlfriend, did see
Robert Rankin' walk right-on-into-the-club with no problem.
Robert Rankin' at that time, was not on the radio !
Spliff Skankin' and Doug Wendt controlled the ticket lists.
At this juncture I & I was starting to figure-out that Spliff
Skankin' is really an evil asshole.
Fucking Me Over
Pushing Me To A Reaction
Of course my girlfriend, Cynthia T. and I were dining in
Berkeley, California, at a great Indian restaurant, and
we heard the breaking news concerning Wolfgang's
burning down

. . . . .this all on a glorious warm and
delightful day, July 31, 1987. Lord, it seems like yesterday.
More information (at the end of this web-page) on
Spliff Skankin' at KFJC FM, who's best friend is a
Satanist who created the new name / moniker for
KFJC 89.7 FM, and that new name :
-More information on KFJC 89.7 [fm], on the above web-link


More In-Depth Informaton On Jose' Scott (Satanist)
At The End Of This Webpage ! Past The Information About
The Evil Satanic Jew Music Drug Mafias !
Doug Wendt at one point threatened the leadership at KKUP FM
and KFJC FM, that if they didn't fire radio DJ's Mikael Enoch and
Prince Collie, then Bill Graham himself would sue the radio station.
General Manager Sister Fran was fortunate enough to have
witnessed the confirmation that Doug Wendt is a known evil
treacherous LIAR ! -Sister Fran and the station became aware
that Bill Graham reportedly didn't know me and that he had no
intentions of suing me, and that Doug Wendt was making false
statements – making the whole thing up ! -While having the
opportunity to speak to Bill Graham personally, along with his
assertion that he had no intention of suing anyone
including me – then I of course feeling fortunate to be speaking
with Bill Graham, I initiated a series of questions and statements
about the totally corrupt chart mafias, and how it really all works. -
Bill Graham became totally enraged and told me that he wanted to
" kick my teeth down my throat ".

-Within two (2) weeks, Bill Graham
Graham would die in his own helicopter,
a crash collision with a high
voltage power tower, living the fast life.
----------------------Shocking !

Bill Graham if you will remember utilized the
actual HELL'S ANGELS as bodyguards !

There is of course Bill Graham's own pet project rock group,
the Grateful DEAD, with songs like "Friend of the Devil", along
with the un-healthy morbid excitement and promotions of
skulls and skeletons. There is no end to the list of Death images.
Rastafarians STAND FOR : L I V I T Y,
N O T the D E A D !
<![if !vml]>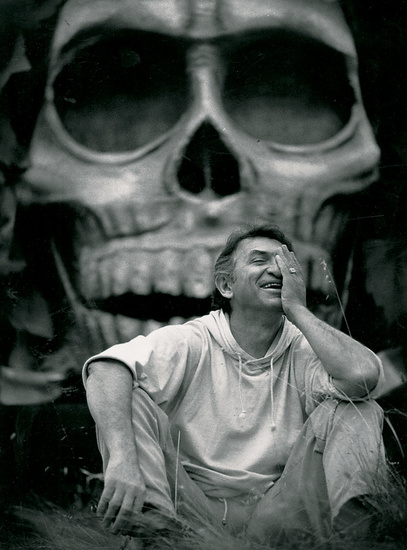 <![endif]>
---Bill Graham
---Grateful DEAD
---Hell's Angels
---Everything that Jah
---Almighty, Satan has
---created a counterfeit.
---Flower Children who
---celebrate life, are
---offered the
---Grateful Dead and
---'Friend of the Devil'
---Led astray from an
---embrace and philosophy
---of Life towards a
---morbid fascination
---skeleton display
---DEAD CULT !

The Grateful DEAD
a band who's previous
name were :
The Warlocks (1966)-- <![if !vml]>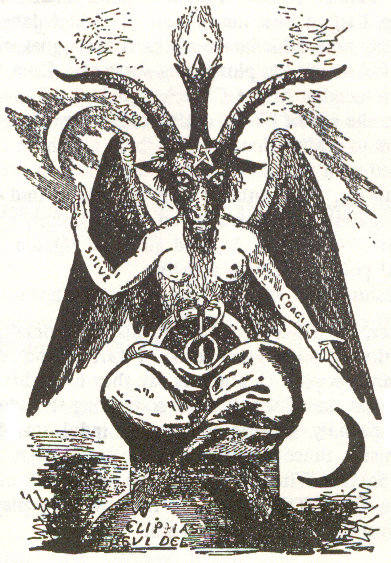 <![endif]><![if !vml]><![endif]>
1966
San Francisco
Anton LaVey, now dead,
the leader of the Church
of Satan [1966 San Francisco,
California] used the below
"peace" symbol to drape
across his Satanic Altar,
the Teutonic Rune Symbol
(Divination Stones), Meaning :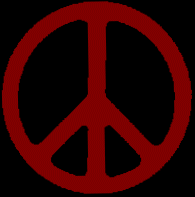 DEATH

Flower Children (S.F.) and true followers of Peace,
of which sinister Anton LaVey always despised
were and are unaware, led astray,
by the sudden appearance of a symbol
of un-spoken-of origins. -
When in the opposite

- -
is claimed to mean: LIFE

A rarity to see the inverted design
Ask yourself why the Death Symbol was preferred ?
Because Satan tries his best to fool this world !

Regardless these are Rune Stone Symbols
Used like Tarot Cards/Fraud, they're evil.
The Holy Scriptures are filled with warnings about such evil things.

Interesting coincidence, when it concerns stones,
the well known satanic activities of yet more Englishmen (Poms),
that being Mick Jagger and the Rolling Stones, also of the 60's

Bill Graham's crew:
The Hell's Angels's satanic antics definately include murder,
<![if !vml]><![endif]>which can be seen on the video "Gimme Shelter", which
features the Altamont (raceway) Concert, a documentary
featuring known satanist Mick Jagger and how the whole
sacrifice ritual was played out, how graphically the Hell's Angels
attacked the audience including,
M U R D E R !

(Reminds me of Doug Wendt and his crew roughing me up,
etc., at Wolfgang's and the Santa Cruz Civic)

While back-stage at the Santa Cruz Civic Auditorium with
Jamaican reggae artist Mikey Dread, a friend who well before
had nick-named me "Rambo" (i.e. fucked-over by the police).
Doug Wendt, seeing the friendship and/or competition,
JEALOUS, quickly called the security officers to eradicate
I & I. The usual tactic.
This at a time when Doug had me thinking he was a friend in the
reggae music scene. Countless irregularities with tickets involving
Prince Collie, myself, others, surrounding the B.G.P. nightclubs.
The kinds of tricks and games and VIOLENCE against people
within the scene, including myself.
Now for a word from the owner of the I-Beam in San Francisco
(March 20, 1988), along with the Keystone family . . . were
targets for elimination. Bill Graham wanted to control it all.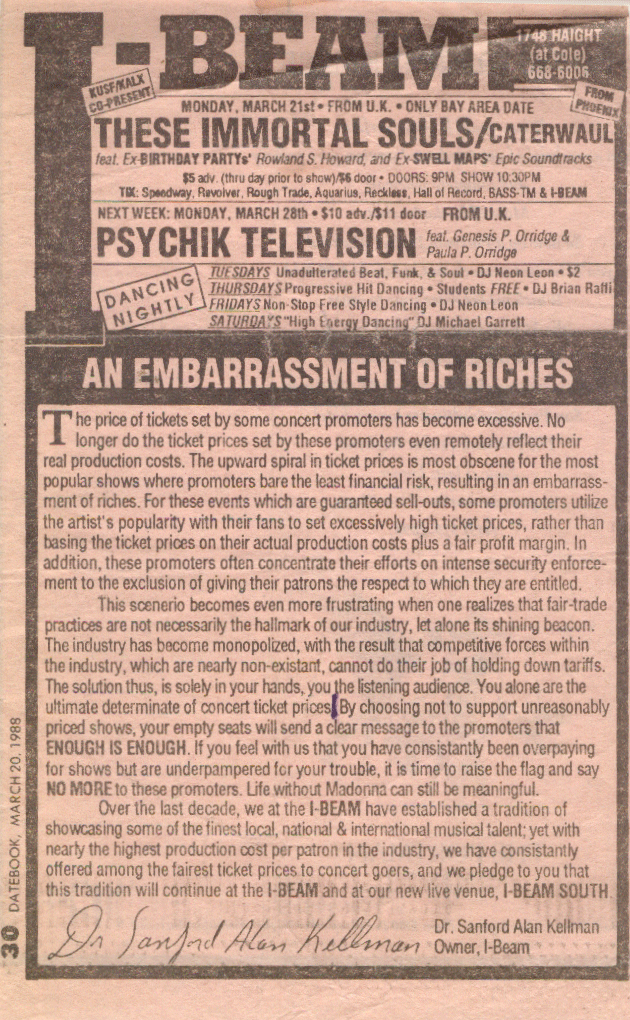 "...the workmanship of thy tabrets and of thy pipes
was prepared in thee in the day that thou was created "

-------- Ezekiel 28:13 - (Satan & Music Described)
<![if !vml]>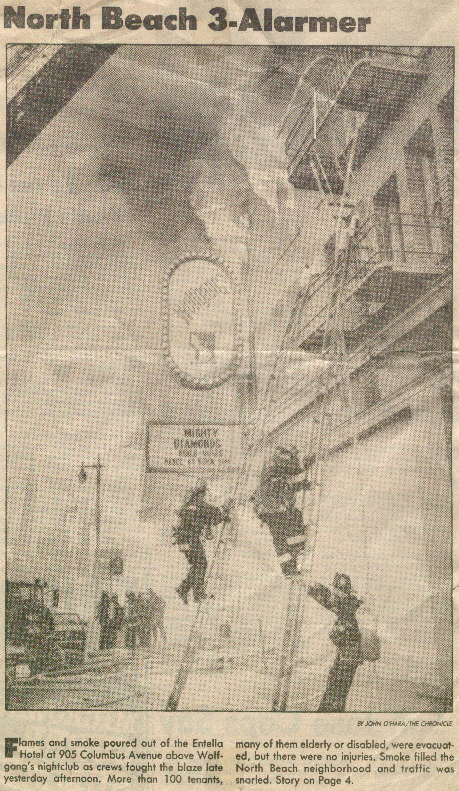 <![endif]>
(?) Aren't we all glad that Bill Graham
escaped the-

-flames-

- of the
Nazi death camps as a dirty little bosch kid,
to come to California, via New York (Jew)
and strong-arm the local scene
with literal HELL'S ANGELS !
along with the "Friend of the Devil" DEAD ("grateful" ?)
who were previously known as THE WARLOCKS (1966)
along with the Church of Satan (1966) in San Francisco.
Aren't we all glad ?
Night Clubs and the Jew Mafias ?
Yes !
Let's take a look :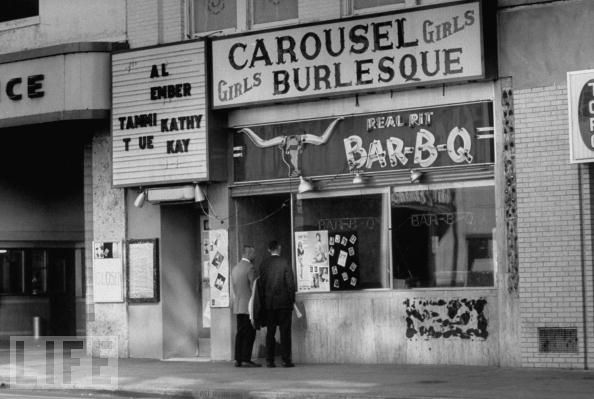 Now onto Jack Ruby (Jew Mafias)
in relation to the assassination of
U.S. President John F. Kennedy
and MOST NOTABLY
THE ATTEMPT BY RUBY TO STOP THE
INFORMATON FROM GETTING OUT !
Jack Ruby's Carousel Club, Dallas,TX (above photo)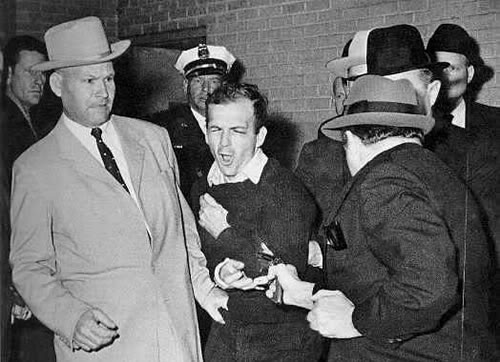 Jack Ruby (Mafia Underworld JEW)
---------<![if !vml]>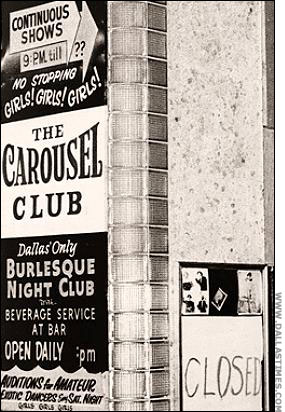 <![endif]>
It just so happens that an anti-christ styled JEW, named :
S t e v e R u b i n
who happens to work for Napster (world-wide piracy), who was so
offended that I & I offered criticism of the whole pirate now
so-called "company" of thieves, Napster. Once again, a JEW is
involved in is involved in filthy ill-gotten monies, filthy lucre,
from another, evil JEW in the music scene, and this time it is
the cold-blooded terrorist JEW named Steve Rubin, who is
stalking me personally, both at work and and at my residence.
I feel like Jesus (Y'shua) Christ sometimes, when evil luciferian
satanic JEWS (Revelation 2:9) are trying their best to smear
I & I, to stop I from witnessing to the JEW conspiracy alive
like a satanic (Revelation2:9) monster, after having killed
Jesus (Y'shua) Christ. . .
Steve Rubin had published, publicly, and cached by Google,
photos of his own daughter Kaitlyn, on his web-page.
<![if !vml]>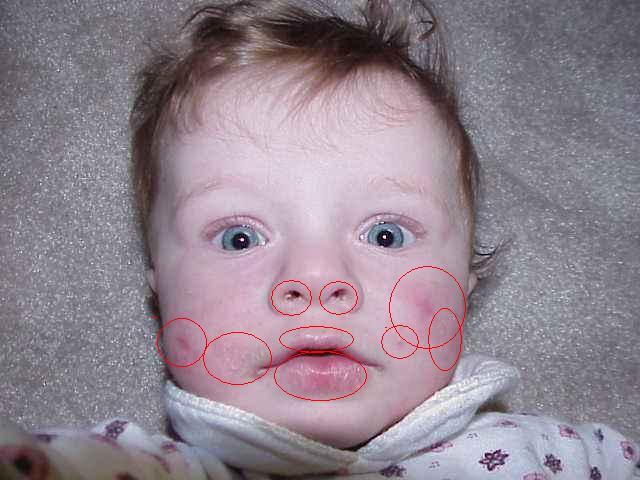 <![endif]>
The only problem for Steve Rubin (evil JEW spirit of anti-Christ),
is that the photo below shows clearly that neglect is rampant
in the Rubin "household". . . . where "daddy" Steve Rubin, the
evil anti-christ who is stalking me personally, and taking pride
in his small private airplane that he bothers the South Bay of
Santa Clara Valley, etc. with the noisey engines. You have all
heard them before . . . the noisey private planes, and of course
all of the accidents caused by private piloted aircraft. With
the knowledge that the JEWS who owned, leased Bldg. 7 of the
World Trade Center, and did "pull-it", whereby it came down,
and wasn't hit by the planes . . . where also a group of Israelis
were caught filming the whole 911 event, were arrested and
then released.
I am deeply concerned, when a JEW TERRORIST like Steve
Rubin, who is hunting me down, making I & I feel like I am
Jesus or something . . . . a JEW conspiracy,
and a JEW TERRORIST, like Steve Rubin, who has access
to an airplane, could of course be so crazy as to attempt
another infamous airplane terror event, once again staged
by the JEWS !
Steve Rubin's daughter Kaitlyn, with picture below, definately
shows neglect, and most poignantly, the inability for a JEW to
fight the urge to buy a Kleenex (too cheap JEW) for his own
daughter . . . . but rather, it is more likely that he is just a
S H I T T Y " F A T H E R ". The pictures tell all.
Notice if you will, the bruises, sores, cuts, parched and chapped
lips, nostril openings that are completely crusted and not clean
enough for proper breathing, thus Steve Rubin is actually
suffocating his own daughter, by not cleaning the air passages
that lead to the baby's lungs. Parched lips usually means that
the child probably doesn't get enough liquids fed to her also,
yet another case of neglect by a "father" who is probably
playing stupid, and I did say stupid video games, like all
computer dweebs like JEW Steve Rubin actually is.
---------------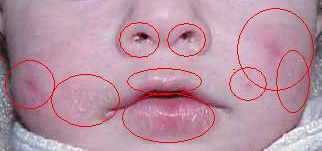 The only thing Steve Rubin has ever done in radio, is to turn
on the damn appliance at home, to probably tune-in to
something dark and demonic, like what the JEW Talmud
demand of their leaders, and that is that they, the Jew
leaders, rabbis, MUST BE SORCERERS.
More on that, below !
Evil JEW Steve Rubin, who is on a warpath against I & I,
because he is a miserable, evil, terrorist (with plane), that
has tried his best to hunt me down, like some Pharisee Jew
hunting Jesus (Y'shua) Christ . . .
What is funny is that JEW Steve Rubin, would most likely
rail against and attack the philosophy and practice of
suffocating Jews in the bogus German showers of WW2.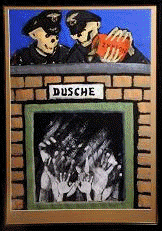 --When in all actuality, it is -

--who wants to do things his own way,
--suffocating his own daughter in his own
--method - by blocking her air passages (nose) .
Good going Rubin !
--Keeping one-self dirty, like a dirty JEW,
--a dirty JEW family, just like the
VERMIN ANTI-CHRIST YOU ARE RUBIN !
How dare you come and test I & I, and try to conspire and
lie about the I, with a smear of lies, coming from a miserable
evil JEW like you Rubin.
The Talmud (JEW Text) gives complete approval for Adult-Child
Sex. Therefore I want to know where all of those bruises are
coming from. Is the child being sexually abused by Steve Rubin ?
Coming from a "religion" which gives support, and urges such
Adult-Child Sex activity - See Below For Information on the Talmud
and Adult-Child Sex.
Let's see, we have Steve Rubin who is the spirit of antichrist "father"
who abuses his own daughter (snot nose / parched lips / bruises / sores)
NEGLECT, who is coming after me, and amazingly labels the photo
that is above of Kaitlyn, " Hell ". I kept the picture file name intact,
exactly how Steve Rubin named his daughter.
------------kaitlyn-whothehellareyou.jpg
Like I said, the Talmud, the JEWS "religious" text demands that their
high priests be sorcerers, dealing in curses, spells, witchcraft, everything
occult . . . that goes right back to Semiramis and the foundation of
the occult sciences "religion", with her "son" in arms, Nimrod, of
Chaldea / Babel / Babylon (Iraq).
<![if !vml]>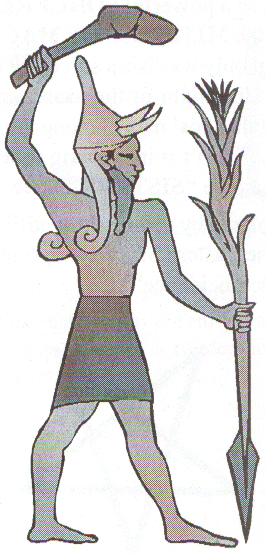 <![endif]>
<![if !vml]>

<![endif]>Steve Rubin is a N I M R O D
Notice the horns, you Devil Jewdas
Steve Rubin ! How dare you come
and hunt me down, and stalk me,
like I am Jesus or something !
Too much of a cheap JEW to buy
his own daughter a Kleenex !
The TALMUD (JEWS)
Permits Child-Adult Sex
Talmud law permits sexual intercourse between
children and adults.
This doctrine is contained in a number of Mishnahs.
Before we examine them, however, it is necessary
that the reader be familiar with the word kethubah.
According to the Soncino Talmud Glossary:
" KETHUBAH (Lit., 'a written [document]'); (a) a wife's marriage
settlement which she is entitled to recover on her being divorced
or on the death of her husband. The minimum settlement for a virgin
is two hundred zuz, and for a widow remarrying one hundred zuz;
(b) the marriage contract specifying the mutual obligations
between husband and wife and containing the amount of the endowment
and any other special financial obligations assumed by the husband. "

— Babylonian Talmud, Soncino Talmud Glossary
Zuz is a unit of currency. We see, then, that a dollar (or zuz)
value is put on virginity.
Now let's look at a Mishnah from Kethuboth 11a:
" MISHNAH. WHEN A GROWN-UP MAN (7) HAS HAD SEXUAL
INTERCOURSE WITH (8) A LITTLE GIRL, (9) OR WHEN A SMALL
BOY (10) HAS INTERCOURSE WITH A GROWN-UP WOMAN, OR
[WHEN A GIRL WAS ACCIDENTALLY] INJURED BY A PIECE OF
WOOD (11) — [IN ALL THESE CASES] THEIR KETHUBAH IS TWO
HUNDRED [ZUZ] … "

— Babylonian Talmud, Tractate Kethuboth 11a
Soncino 1961 Edition, page 57
The translator, Rabbi Dr. Samuel Daiches, amplifies the text
with footnotes:
" A man who was of age.
Lit., 'who came on'.
Less than three years old.
Less than nine years of age.
Lit., 'One who was injured by wood', as a result of which she
injured the hymen. "
<![if !supportLists]> — <![endif]>Rabbi Dr. Daiches
Let's review the above-cited Mishnah: "When a grown-up man has
had sexual intercourse with a little girl, or when a small boy
has intercourse with a grown-up woman …" It is obvious that
sex activity between a grown man and a little girl, and between
a grown woman and a little boy, is a part of the woof and the
warp of everyday Talmud life; such relationships, in the eyes
of the Sages, are unremarkable.
There is no prohibition on sexual activity between adults and
young children — it is simply regulated. Recall the words of
the Very Reverend the Chief Rabbi of the British Empire, the
late Dr. Joseph Herman Hertz:
" Religion in the Talmud attempts to penetrate the whole of
human life with the sense of law and right. Nothing human is
in its eyes mean or trivial; everything is regulated and
sanctified by religion. Religious precept and duty accompany
man from his earliest years to the grave and beyond it.
They guide his desires and actions at every moment. "

<![if !supportLists]>— <![endif]>Rabbi Dr. Hertz (38)
Thus, if the Talmud permits girls three years old and younger
to be sexually used by adults, that is the law. The concern of
the Sages is to ensure that the adult is not, technically
speaking, in violation of any of the rules.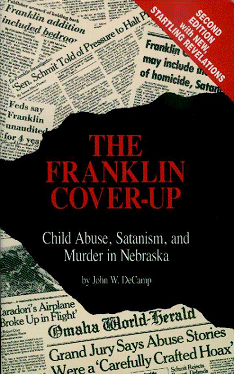 Once again, we have Jack Ruby,
who was part of the Jewish Mafias . . .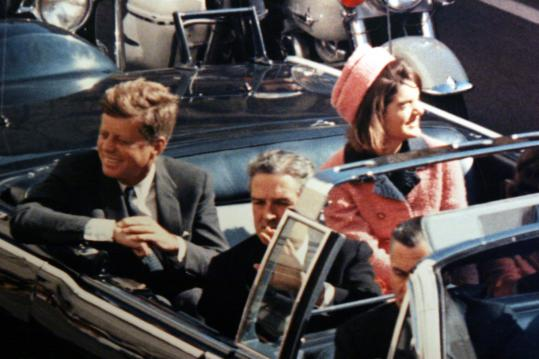 Then we have the Jewish Controlled Communist / Marxist

Revolution in

Russia

, here below are

the totally crucial

facts

, concerning how evil the satanic (Revelation 2:9)

JEW conspiracy is :

[April, 1918]
London Times correspondent to Russia, Robert Wilson, produced
a table showing the ethnic make-up of the 384 Commisars in the
the new Communist Russian government.
These Commisars include :
----------------------------------------2 Negroes
----------------------------------------13 Russians
----------------------------------------15 Chinamen
----------------------------------------22 Armenians
and more than 300 JEWS !
of which 264 JEWS had come to Russia from the
United States since the of downfall of the Imperial
(Czar Nicholas) Government.

The Jewish Post International Editon [01/24/1991], confirmed
that Lenin was Jewish. He was a Crypto-Jew, and born Vladimir
Ilyich Ulyanov. These Jewish, Rothschild funded Bolsheviks
would go on in the course of history to slaughter 60 million
Christians and non-Jews in Soviet controlled territory.

Aleksandr Solzhenitsyn's book [Gulag Archipelago],identifies
the Jews who created and administered the Soviet gulags :

----------------Aron Solts
----------------Yakov Rappoport
----------------Lazar Kogan
----------------Matvei Berman
----------------Genrikh Yagoda
----------------Naftaly Frenkel

----------------All six (6) are JEWS !

Most of the JEWS who took over Russia are atheists.

The Jewish spies were, in age-ole deceptive Ashkenazi Crypto-
Jew tradition, given Russian names. For example, Trotsky was
a leading member of the first group and his original name was
Bronstein. These groups were sent to areas throughout Russia
to incite riots and rebellion.

[July 23, 1919]
Scotland Yard report to the American Secretary of State :

----------------" There is now definite evidence
------------------that Bolshevism is an international
------------------movement controlled by Jews... "

[1924]
Josef Stalin, a Georgian, becomes Premier of the Soviet
Union. Joseph Stalin's real name is Djugashvili, which
translates from Georgian as, "son of a Jew". Stalin also
had three (3) wives :
Ekaterina Svanidze
Kadya Allevijah
Rosa Kaganovich

------> ALL OF THEM
J E W E S S E S

[October 28, 1927]
the 'Jewish Tribune of New York' stated :

" Masonry (Freemasonry) is
based on Judaism. Eliminate
the teachings of Judaism from
the Masonic Ritual and what is
left ? "

John Quincy Adams (6th U.S. President) wrote a book :

Letters on Freemasonry
ISBN 1-930004-08-7

Adams, identifies Masonry (Freemasonry) as clearly
luciferian, and a danger to the United States. He
created the first (1st), third (3rd) party in the U.S.,
that being the :
The Anti-Masonic Party
1830
If you are wondering what political party I & I am
a member of . . . that would be the Anti-Mason,
the Anti-Masonic Party (1830) 2010. I could actually
be the only member . . .

INITIATIONS are the all-important aspect of Masonic,
therefore the Mystery (Chaldean) Religion of old.
The departure of the "jews" from the teachings of the
Old Testament, which speaks against the pagan religions
of the Middle East. The "jew" has degenerated into
becoming followers of the Mystery Religion INITIATIONS,
of Semiramis and Nimrod.

Karl Marx, the atheist, god-less Communist was also a JEW.
The smear campaign against the "jr." Senator from Wisconsin,
Joseph Mc Carthy, was issued-forth by Communist JEWS in the
medias, the Communist Party of America (JEWS), and the
Comintern (JEWS).

---> Of Course There Is So Much More I just have a personal
interest in Russia and what went down, how the Bolsheviks
came to power, who financed them, and how their JEW
Communist Network (Rosenberg's Atom Bomb) is a dangerous
threat to the security of this nation !

As the Communist Party of America (JEWS),
advocates the violent overthrow of the United
States.

Unfortunately,
the JEWS who do run the medias, radio, tv, film,
Follywood / Jew York, and especially the music industry,
equals :
--------------------SMUT
--------------------PORNO
--------------------VIOLENCE
--------------------CRAPPY PROGRAMMING

---> AND THE ALL IMPORTANT BORING
POLICE DRAMAS THAT THE JEW
(MEDIA CONTROLLERS)
WANTS TO FLOOD THE MARKET WITH !
When was the last time that we've seen a TV show
produced of late, that involved anything involving
a Western theme, a staple of American TV. That
is probably because the Jews were stuck in Jew York,
or Europe, and not in the Wild Wild West (California).
In the 1800's, Jews were busy disseminating the writings
of Godless Karl Marx, the Jew.

Speaking of a JEW POLICE STATE -
Do we need to refresh our memory concerning the
lessons we have learned today ?
Yes,

Aleksandr Solzhenitsyn's book [Gulag Archipelago],
identifies the Jews who created and administered
the Soviet gulags :

Aron Solts
Yakov Rappoport
Lazar Kogan
Matvei Berman
Genrikh Yagoda
Naftaly Frenkel

All six (6) are JEWS !

These Jewish, Rothschild funded Bolsheviks
would go on in the course of history to slaughter 60 million
Christians and non-Jews in Soviet controlled territory.

60 Million !
It already a known fact, that a Jew Conspiracy is taking
place in Hollywood, New York, and other avenues of media
like films, TV and radio. Here is an article from a Jew
who tells it like it is, that the Jews run everything.

http://articles.latimes.com/2008/dec/19/opinion/oe-stein19
The Talmud (with the Kabbalah) is Judaism's holiest
book. The supremacy of the Talmud *over* the Bible in
the Israeli state may also be seen in the case of the
blessed and wonderful black Ethiopian Flasha.
Ethiopians are knowledgeable of the Old Testament.
However, their religion is so ancient it pre-dates
the Scribes' Talmud, of which the Ethiopians have
no knowledge.

"The problem" is that Ethiopian Jewish tradion goes no
further than the Bible or Torah; the later Talmud and
other commentaries that form the basis of modern
traditions never came their way.

Because they are not trafficker in Talmudic tradition,
the black Ethiopians are discriminated against and have
been forbidden by the Israelis to perform marriages,
funerals and other services in the Israeli state.

````````````````````````````````````````````````````````

The hallmarks of the "Jews' religion" according to Paul,
are 2-fold:

1) PERSECUTION of Jah's (God's) Church
2) Allegiance to the "TRADITIONS" of men.

1 Thessalonians 2:12-16

After some Jews rejected their Messiah they formalized
the TRADITION of elders condemned by Christ as the very
nullification of the Law of God, and that
*new religion* is Judaism.

Judaism has as its god, not Yahweh, but the Jewish people,
whose self-worship is at the core of the Talmud.

This diabolic fantasy is the basis of the religion of
Judaism, and it this institutionalized, dogmatic delusion
which distinguishes Judaism from the only Bible-based faith
Christianity.

According to the Oxford English Dictionary, Christendom
existed for 1494 years before this term Judaism was even
coined in English, yet modernist Christians assign this
name to the ancient Israelite religion of Yahweh.


The TOTALLY OCCULT JEW KABBALAH & THE JEW TALMUD

Here below are just a few of the outrageous satanic
beliefs of the Jews (Talmud / Kabbalah) :

1) Hitting a Jew is the same as hitting God
2) O.K. to Cheat Non-Jews
3) Jews Have Superior Legal Status
4) Jews May Steal From Non-Jews
5) Jews May Rob and Kill Non-Jews
6) Jews May Lie To Non-Jews
7) Non-Jewish Children are Sub-Human
8) Insults AGainst Blessed Mary
9) Insults Against Jesus Christ
10) Talmud Attacks Chrisitans and Christian Books


"To heal his flesh a Jew
should take dust that lies
within the shadow of an
outdoor toilet, mix with
honey and eat it."

Gittin 69a

"Gentiles prefer sex with cows"

Abodah Zarah 22a-22b

"Those who read the New Testament
will have no portion in the world
to come"

Sanhedrin 90a

"Jews must destroy the books of
the Christians i.e. the New
Testament - "The books of the
minim may not be saved from a
fire, but they must be burnt."

Shabbat 116a


11) The Talmud's Bogus Tales of Roman Holocaust
12) Sexual Intercourse with Little Girls
13) The Talmud (Kabbalah) is filled with black magic,
Chaldean Occult nonsense from the Babylon era -

"to be qualified for appointment
to the Sanhedrin (religious
court), a man must be a
practicitoner of sorcery"

Sanhedrin 17a

The Kabbalah is filled with astrological teachings,
fortune-telling, gematria, necromancy and demonology.

The Jewish "Purim" is little more than a pagan
BACCHANAL !

Orthodox rabbis place curses, cast spells and imagine
they have powers greater than God, derived from their
study of the Sefer Yezriah, a book of Kabbalalistic
magic.

14) Genocide Advocated By the Talmud

"Even the best of the gentiles
should all be killed"

Soferim 15, Rule 10

[1907 Jewish Encyclopedia
Funk & Wagnalls]

15) Talmudic Doctrine: Non-Jews Are Not Human

16) In Berakoth 58a the Talmud uses Ezekiel as proof
of the sub-human status of gentiles. It also teaches
that anyone (even a Jewish man) who reveals this
Talmudic teaching about non-Jews deserves death,
since revealing it makes Gentiles wrathful and
causes the repression of Judaism.

17) American taxpayers' subsidy of the so-called "U.S.
Holocaust Museum" in Washington D.C., is yet another
indicator in the U.s. This "Holocaust museum" excludes
any reference to holocausts perpetrated by Jewish
Communists against Christians in Russia and Eastern
Europe, from 1917 onward.


"which say they are Jews,
and are not, but are the
synagogue of Satan"
Revelation 2:9 (Apocalypse)
The religion of Judaism, the religion of the Talmud and
Kabbalah, is an all-encompassing form of totalitarianism.

The Kabbalah also exhibits the same potent hatred for Jesus
(Y'shua), as the sacred Jewish Talmud does, insulting Him
in grotesque and reprehensible terms.
According to the most important Kabbalistic text, the Zohar,
Jesus is a "dog" who resides amid filth and vermin:

" From the side of idolatry Shabbethaj (Saturn)
is called Lilith, mixed dung, on account of
the filth mixed from all kinds of dirt and
worms, into which they throw dead dogs and
dead asses, the sons of Esau and Ishmael,
and there Jesus and Mohammed, who are dead
dogs, are buried among them. "

That sick statement, the product of what can only be a diseased
mind, comprises a portion of the same Kabbalah upheld and praised
by "great Jewish humanists"

Yebamoth 98a. All gentile children are animals.
Abodah Zarah 36b. Gentile girls are in a state of niddah (filth)
from birth.

Sandhedrin 106a. Says Jesus's mother was a whore:

"She who was the descendant of
princes and governors played
the harlot with carpenters."

Also in footnote #2 to Shabbath 104b of the Soncino edition, it
is stated that the "uncensored" text of the Talmud it is written
that Jesus mother, "Miriam the hairdresser", had sex with many men.

Sanhedrin 57a. A Jew need not pay a gentile the wages owed him
for work.

Sanhedrin 57a. When a Jew murders a gentile there will be
no death penalty. What a Jew steals from a gentile he may keep.

By 1999, certain Orthodox Jewish organizations were forthcoming,
openly admitting that the Talmud describes Jesus as a sorcerer
and a demented sex freak.

On the web-site of the Orthodox Jewish, Chabad-Lubavitch group
one of the largest and most powerful Jewish organizatioins in
the world ---> we find the following statement, accompanied
by citations from the Talmud:

" The Talmud (Babylonian edition) records
other sins of 'Jesus the Nazarene'.

1. He and his disciples practiced sorcery and black
magic, led Jews astray into idolatry and were
sponsored by foreign, gentile powers for the purpose
of subverting Jewish worship
(Sandhedrin 43a)

2. He was sexually immoral, worshipped
statues of stone (a brick is mentioned),
was cut off from the Jewishpeople for
his wickedness, and refused to repent
(Sanhedrin 107b)

3. He learned witchcraft in Egypt
(Sotah 47a)

Gettin 57a says:

"Jesus is in Hell, being boiled in
"hot" excrement."

Sanhedrin 43a says:

"Jesus was executed because he
practiced sorcery:

"It is taught that on
the eve of Passover Jesus
was hung, and forty days
before this the proclamation
was made: Jesus is to be
stoned to death because he
has practiced sorcery and
has lured the people to
idolatry...He was an enticer
and of such thou shalt not
pit or condone."

The rabbinic teacher Moses Maimonides ("Rambam") is revered in
Judaism as a supreme "sage" of the hightest stature. In his
writings Maimonides taught that Christians should be exterminated.



____________________________________________
Jose' Scott (Satanist at KFJC FM) wrote:
> Here begins a list of things you need to start getting
> over:
My Answers below:
1. Notice if you will, the alternative direction
that Jose' Scott is suggesting, and that is for
I & I's to stop with the exorcism at KKUP and
KFJC FM. Funny, how easy it is to see the
real intentions and desires of this posting by
Jose' Scott, who hides behind anonymous remailers.
The devil cabal at KKUP FM and KFJC FM are seen
as desperate to get I & I to "get over it".
LOL.
> KKUP: Man, you just keep yammering on and on about
> something that happened in 1995. Yes, I said 1995!
2. It would appear from all indications, and from
numerous comments from demonic Jose' Scott, that
he wishes that I & I would stop with the "dated"
information and exorcism.
The only problem is that Jose' Scott is still
an active member at KFJC FM [The Devil's Radio],
who never graduates, who keeps on taking the same
courses at Foothill College......How many times
has Jose' taken the courses, to stay on the air?
In fact Foothill Jr. College has made efforts to
stop the hangers-on like Jose' Scott who never
graduate.....re-registering for the collegiate
broadcasting courses at the Jr. College.
---> However Robert "Doc" Pelzel, by hook or by
crook, has found a way to skirt-the-issue, cheat,
falsify, and in a bogus way, in allowing the older
"students" like Jose' to continue at the radio
station.
In 1995, Lieben Bekele, an Ethiopian immigrant,
who came to California, and then presented a
reggae program at KKUP 91.5 FM -
Well, Mr. Bekele hung himself in the Summer of
1995 ---> all because of the in-fighting that
was going-on over the control of his program.
You see, he shared his program with Papa John
(is that a pizza or what ?) and Ras Roy.
Lieben came to I & I just before he killed
himself, and told me what was going down, I & I
tried to console him, but I could do nothing...
He was that depressed.....which is one of the
reasons why I am so concerned and heaven-bent
on righting the wrongs @ KKUP 91.5 FM. Funny,
it was all over ticket-give-aways for the
Reggae On The River concert in the Nor. Cal.
every Summer. Well, the event only gave the
station so many tickets for listeners and staff,
so obviously a fight did ensue over the tickets.
Lieben told I & I what was going on at his
program.
George Byrd (English Congenital Godless Devil),
who still works at the radio station KKUP 91.5 FM,
presents a program by English Godless Satanist,
Alan Watts, the Dead Englishman and his tired old
cassettes that George Byrd plays on the radio.
Alan Watts promotes suicide, first of all -
Second, Alan Watts is a rabid anti-God POMMIE from
Londinium-land ["u.k."], with a clear taste for
the powers of darkness......when he urges people,
I have heard it many times, from Alan Watts, urging
people to use and abuse and kill themselves with
Mescaline and other dangerous mind-altering,
permanent damaging drugs to the brain (Jose' Scott).
Not only this, but George Byrd, the congenital POM,
who is clearly a Godless "wonder", a short-shit who
is looking very old lately ------> he works and did
work for A.P.A.N., a -------> NEEDLE EXCHANGE
Organisation that hands out needles to people that
George Byrd (Alan Watts) gets hooked on Mescaline
and other dangerous mind-altering drugs.
...and of course through the hands of yet more,
I said more congenital heritary POMMIES Slimey
Limeys who don't believe in God, but actually
do quote from the Satan's Dictionary, even here
on the internet, when George Byrd, the short-shit
congeital satanic drug-abusing POM was bold enough
to come out into the open, in ba.broadcast....but
now hides in Menlo Park, sitting at his computer
which has large fonts, because George Byrd has lost his
eyesight, in a dark, dirty, house, smoking marijuana
and other drugs. That is George Byrd at the
computer, conspiring and plotting against people that
he doesn't like.
Fran Tibbs, ex-General Manager at KKUP 91.5 FM, also
personal friend, who now lives in Oregon (lucky), was
the new receiptient of hate literature splattered
across everyone's mail-boxes at KKUP FM. There was
George Byrd's mailbox with multitudes of those letters
and incriminating previous information about his
complete hatred for Fran Tibbs (Sister Fran / reggae)
is enough to put 2 and 2 together. Fran Tibbs was
very concerned that the :
Geek Male Engineer Clique
Who Are God-less Devil Fans
Were behind the hate-mail. I know exactly who was
pushing that crap everywhere. Joe Sodja and others
at KKUP 91.5, are keenly aware that there *is* a
truly evil conspiracy afoot at KKUP 91.5 FM, and
I don't even need to talk about I & I (Ras Mikael
Enoch), to satisfy anyone's curiosity about the
inner-workings at KKUP 91.5 FM.......why some shows
totally disappear, why others are allowed to work
hand-in-glove with the mafia promotion entities,
like Bill Graham Presents (Hell's Angels).....
1995 - 2010
Little has changed, the same people are there,
basically, spreading their devil drug pushing
at KKUP 91.5 FM.
I shouldn't EVER have to explain why I & I am
doing an EXORCISM on KKUP FM and most notably
KFJC FM, of which I have yet to present the
web-page that should put everything (2010) to
rest, concerning what is going down at :
The Devil's Radio
I & I with Jah !
Who is that against I ?
Satanic Jews and Satanic congenital POMS (Limeys)
I am not afraid -
------> Carl Kolchak *is* back !
<![if !vml]>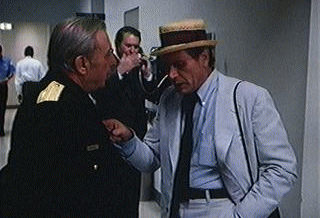 <![endif]>
...and by the way, the Satanists at The Devil's
Radio (Jose' Beaner Scott), like to claim, again
more lies, that I was kicked-out of KFJC 89.7 FM.
That is a lie !
I left KFJC FM in 1995, after being falsely accused
by Spliff Skankin (Dennis Edward Bishop Jr.), who
is the Best Of Friends with Jose' Scott, the Satanist
who created and kept-it-going, the moniker, new name
change for KFJC 89.7 FM, to :
The Devil's Radio
I already had a program at KKUP 91.5 FM in 1995, since
May of 1991. KFJC 89.7 was becoming too dangerous,
with enough satanists at the Devil's Radio to hatched
another plot, false accusation, violence again ?
I decided to just leave....
And look-back at KFJC's phoney fudged-hours 8-hour
books which Dennis Edward Bishop Jr.(Spliff Skankin')
totally fudges hours "performed". KFJC FM is a joke.
Need I & I say any more ?
Probably not...
But, Kolchak will !
Those Exorcisms
> Smoke a bowl – errr, don't smoke a bowl –w hichever is the
> opposite of what you usually do, and consider which is more
> likely:
Jose' Scott (on-air name: "Hawkeye Joe"), who's own
"hawkeye" name is actually very apt. Jose' knows that
Jah almight knows the exact number of every hair on his
head (cabeza), and so also does Jah know that his eternal
enemies, those who have chosen the DEVIL, versus the Most
High Jah, will of course probably lose his or her sight,
as Jose' Scott wears coke-bottle glasses, that betray his
blindness. "Hawkeye", no actually a blind vulture, looking
for blood.
The Aztecs (Jose' is a public proud one)
are un-rivalled as a congenital defect
in their insatiable desire for human flesh
and human hearts.....the amusing phoney
Mexican songs, the multitude of lyrics,
that talk about : " mi corazon ".
My Heart.
The Aztecs, like Jose' Scott, who created
The Devil's Radio (Spliff's Best Friend)
would of course go to rip-out-the-heart
of anyone who is genuine of character,
who is of Jah.
Look at Kate Enoch, the blessed martyr
at KFJC 89.7 FM, having been eradicated
for totally petty reasons by Jose' Scott
Her poignant "belladonna" poison cup,
as her crime was that she dared to bring
a Pepsi can to the doorway of KFJC's
on-air studios. I & I happened to be
the one who had the responsibility to
try and clean the radio station, with
vacuum and mop and duster and broom...
I am firmly aware of the mess that Jose'
Scott created for I & I at KFJC 89.7 FM.
That would be the event known as :
Jose's Siesta Time
Stinky, body-odour, Jose' would and does
lounge, sleep, DROOL onto the KFJC 89.7 FM
couch....a couch by the way is really for
KFJC's guests (like bands), and responsible
KFJC station members who respect the place,
unlike Jose' Scott, who also takes his stink
to the bathroom ---> ~ ~ ~ don't trip over
the cleaning supplies you clumsy evil beaner,
-----spic_n_span . mp3
where he, Jose' Scott had hung an authentic
Papal blessing (goat-skin paper) to Ira
Higgins the same person who donated land
to St. Francis High school in Mtn. View, Cal.
* Jose' defaced the goat-skin
blessing with his grafitti :
<![if !vml]>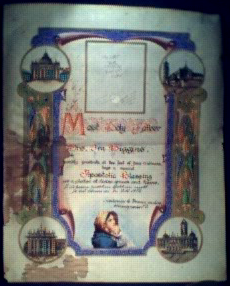 <![endif]>
<![if !vml]>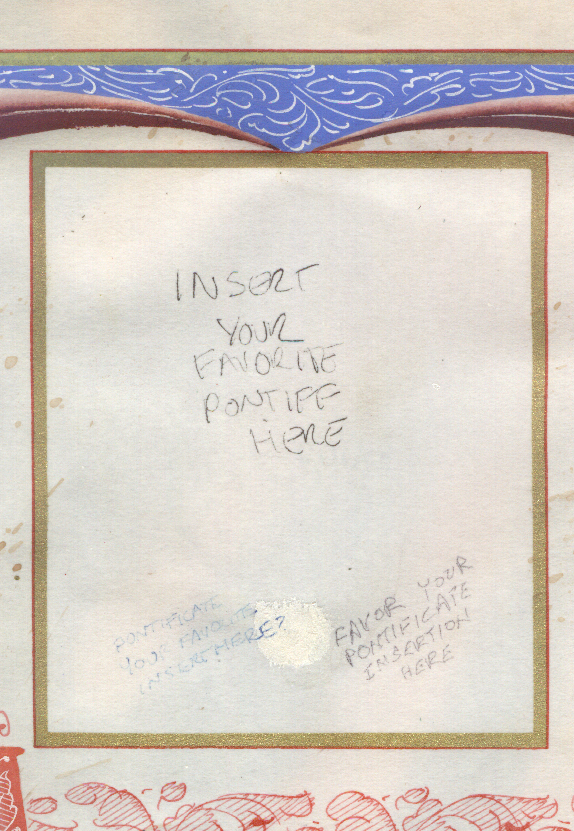 <![endif]>
<![if !vml]>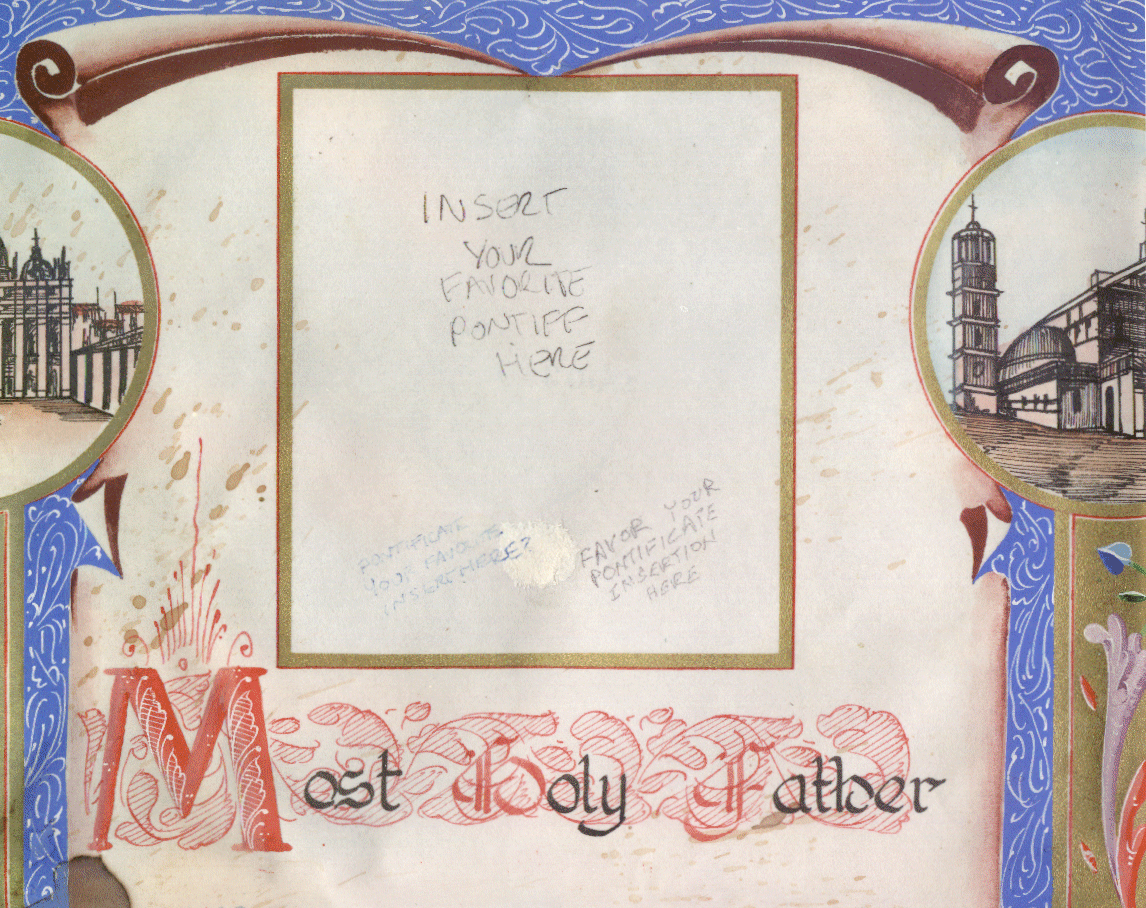 <![endif]>
* Jose' got ahold of the Ira Higgins blessing, probably
through his connections with a KFJC member who was also
working at KSFH 90.5 FM (St. Francis).
Jose' Scott who's own stint as "general manager", came
with the disappearance of monies at KFJC FM, which is
a fact, I was in management meetings at the time !,
would-of-course be the spic who thieved the papal
blessing and hang it in KFJC's bathroom, and then
attack it with grafitti.
What is it with loser latinos ?
Where they find-it necessary to deface the whole world
with their hideous grafitti, "art".
Jose' does love the letter :
--------------- X
I will speak on that letter later, again proving that Jose'
is from the devil, especially as his body is adorned with also
hideous skin illustrations, <different from Maori / Pacific>
from Aztec inspired madness...from skulls to every other image
of morbid frightening looking nonsense plastered (self-mutilation)
upon Jose's now ugly grafitti laced body –
The Illustrated Man
[1969] Movie
http://www.exorcist.org.nz/jose_kfjc_che_despot.mp3
<![if !vml]>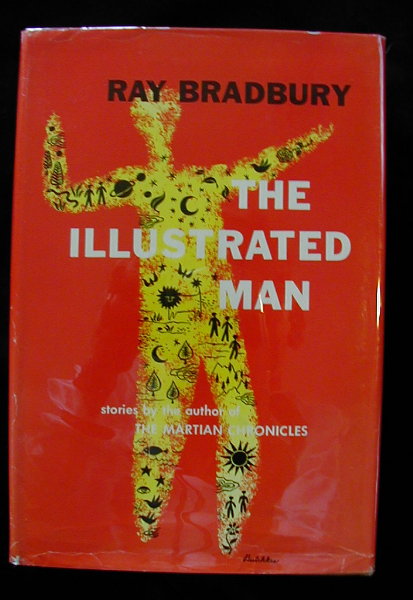 <![endif]>
I & I happened
to go to St. Francis, and was active at their
great instructional / teaching, radio station,
KSFH 90.5 FM. That would be 1977.
A time when a person had to go to the FCC office
in San Francisco and take a complicated test
concerning broadcasting, modulation, etc.
I know damn well that Jose' the un-educated,
beaner from Hell (Devil's Radio creator), could
not pass that test, that I & I took.
In fact, Jose' Scott only had to sign a card and
send it into the FCC to be able to have a 3rd
Class Broadcasting License, now a small yellow card.
But Jose' the Devil would have
none of this !
He purposely stole my Federal FCC
(Fed Offense - Felony) broadcasting license certificate,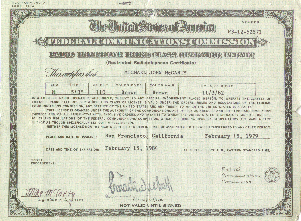 which is more pleasant-looking and more authentic
(having taken an actual test in S.F.) than a simple
yellow card with the beaner name : Jose'upon it.
The Foothill College police Department got involved,
(LOL),OFFICER CROSS (nice guy) forced Jose' Scott
(the creator of the Devil's Radio moniker), to return
I & I's broadcast license. Jose' did return it, on KFJC
stationary, from Foothill College's mailroom postal meter,
and that Jose' claimed later that he wiped-it on his
beaner (oh boy is it stinky and messy) ass, before he
returned it.
You will notice that the same hand-writing is seen on Jose's forced
action - returning I & I's stolen (spic thief) license certificate, and
most notably on the Papal Blessing pics seen above.
Of course it is Jose'.
Once again, I would like to ask, why it is that the latino losers in
this world, find it necessary to deface the whole world with their
destructive and ugly grafitti.
Like a dog who urinates on bushes, Jose' the dog, like to scribble
shit all over the place. Marking it as his territory.
The license of course was paraded by the satanist cabal
at KKUP FM, and from the satanists, apart from the
"Wave of the West" righteous segment at KFJC FM, on the
internet of pure lies and half-truths.
Jose' Scott as you will notice, is urging that I & I smoke
a bowl, (marijuana / meth / whatever Jose' is into this week),
which means that he the beaner spic is pushing drugs
and using them himself, like George Byrd of KKUP FM (Mescaline)
in his dark lonely, conspiring cave, with a low ceiling, midget,
in Menlo Park, Cal.
Jose' Scott is a drug dealer from the earliest known memory of
him. He provided, when he had the connections the drugs that
were rampant at "KFJC South", which was located on Murphy Ave.
in Sunnyvale, California, a very close distance, very, to the
famous (TV, media, etc.) haunted Toys 'R' Us store....Of course
Jose' Scott worked for a stint as a toy store clerk !, and was
of course responsible for creating - The Devil's Radio, which
has ushered-forth a whole flock of satanic kids who now want
to play Black Metal and other clearly satanic material on KFJC.
The Devil's Radio. Isn't it rather peculiar that Jose' Scott
would be the one, and directly from "KFJC South", right there
at one of Satan's Portal, Sunnyvale, California....
Good going Jose', you *almost* got away with it.
The EXORCISM is here now.
Get used to it, you evil beaner devil.
Jose' Scott personally attacked me, on the Caltrain Train and
and on the streets of San Francisco . . . but I fortunately got
away. Jose' like usual, was just bumming-around, looking for
trouble, on Market Street, when I saw him selling drugs.
He spotted I & I, and he ran up to me, as I was on a BMX
bike, an E.L.F. frame old-school, I've been riding for years....
I of course did enough maneuvers to evade the fat,
getting-old, ugly, lousy devil satanic spic, from his attack.
And the best part is that Robert "Doc" Pelzel, Foothill
College's moderator does nothing in regards to physical
altercations against I & I persoally, and for years, with
Spliff Skankin (Dennis Edward Bishop Jr.) strong-arming
I & I, when I attempted to get the nightclub
ALBERTO'S some promotions on KFJC FM.
Being with Bill Graham (Hell's Angels), Spliff would have none
of that, so he almost sat on me, as we were sitting on the lawn
near KFJC's studios, prior to the Wed. night meetings - and other
vicious and violent attempts by Spliff (Stoned Out Of His Mind)
to keep I & I from working in the Promotions Department.
There is more...
At "KFJC South", in Sunnyvale, named-so because a few staff
at KFJC FM lived there, thanks to the generous gift of
Marty Preece (KFJC FM engineer), whom I respect to this day,
despite Jose's and Spliff's attempt to slander him and try
to make him look silly at KFJC South and at KFJC FM.
I felt sorry for Marty.....he was a cool guy, from the old
school of broadcasting engineers, different from the evil
clowns that masquerade their broadcasting "intelligence"
in newsgroups ba.broadcast and others...
Jose' and Spliff were the drugged-out losers, with Jose'
himself admitting publicly on the internet that he did
LSD many times, even on the airwaves (KFJC FM),
and calling himself : Uncle Sydney.
Lord only knows why a demon woud choose a name like
that while on KFJC 89.7 [fm], and having admitted doing
LSD on the air (Foothill College) at least twice.
And again, Robert "Doc" Pelzel does absolutely nothing in
regards to Jose' Scott and his ability to broadcast at
KFJC FM. Amazing, the complicity and do-nothing attitude
of Robert Edward "Doc" Pelzel. Amazing. He wonders why
I need to write the things I & I do, especially as the
station is now :
The Devil's Radio
- A Quinn Martin Spic Production
Amazingly, Jose' Scott worked for a while at a pornography
shop in San Francisco, near the corner of Broadway and
Columbus, selling complete SMUT. Even bragging on the
internet, that he took pride in his knowledge of the
ANAL SEX VIDEOS he had stocked at the store,
even claiming (pure lies, again) that Michael Savage,
a national / international talk-show sensation, was in
the porno shop where Jose' worked, and that Michael
Savage was looking-over the Anal Sex Videos.
There is absolutely no level that Jose' Scott not go,
Jose' is one of the boldest liars around.
Just like a SATANIST ! (devil's radio)
He lies about I & I and anyone who he thinks is his target.
> a) The CIA/MI6/Satanists decided to infiltrate a pissant
> 200-watt community radio station just to get you fired.
> You know, because the CIA is rilly, rilly worried about
> the next Jamaican uprising in the ghettos of Santa Clara.
> Or,
The radio station has been infiltrated by a clearly
*New Age* Aquarian Conspiracy Element, with direct
connections to The Green Party (Eric Meece), which
is a Foreign German Political Party (Marxist).
Meece is really a strange character . . . . with like a
personality of someone who thinks he is above everyone
else, philosophically, politically, and otherwise.
A real strange person, a despot wanna-be.
He tried to be elected in the Green Party, and as I said
before, it is a FOREIGN German Political Party (Marxist) !
Also, who was definately involved in the frame-job
against I & I at KKUP 91.5 [fm] :
-----------------Framed At KKUP
So, go figure !
There is definately an attempt to manipulate KKUP FM's
broadcasting signal with *New Age* Aquarian Conspiracy
Occult nonsense - - - even taking over I & I's reggae
program (late Sunday nights )
Deep Roots ------> with a show called :
Music Of The Tarot
As in the gateway, portal opening, tarot cards,
into the underworld of demonic inspirations,
demonic ideas, demonic plots, demonic frame-jobs
against the righteous :
------------Framed_At_KKUP
> b) Said radio station just had enough of your deluded dog
> catcher, law-breaking, nappy ass and booted you from your
> part-time, unpaid, Rastamon wannabe gig that all of 100
> people ever listened to.
I & I had a GREAT reggae program, featuring the best
of Jamaica's Vibrant Alive Roots in 1985-1996.
Spliff and Jose' attempt to play reggae, but are heard
playing the same lame OLD ska tunes and OLD reggae
that everyone had heard countless times before,
therefore keeping alive the notion that reggae
was not alive and that it died with Bob Marley.
Rather it was alive and people like Jose' Scott
were instrumental in their attempts to verbally
insult I & I for playing up-to-date reggae music
from Jamdown / Jamaica.
Spliff Skankin, versus I, Ras Mikael Enoch,
is not a Rastafarian, in fact Spliff isn't even a
Christian (his girlfriend believes that the bible
is wrong, and that since dogs hump other dogs in
the rear, then it is okay for humans to do it),
in fact Spliff had an interview in the San Jose
Mercury News (a B.G.P. chosen media darling), and
confirmed to the public that he is not a Rastafarian.
In fact, the legendary artist from Jamaica, named
Mutabaruka, has a song entitled :
Dispel The Lie
It talks about those who push marijuana and Jah, that
he (Mutabaruka) doesn't see Jah (God) in a cloud of
smoke....in the song he rebukes people like Spliff
Skankin, who hasn't yet found-out what a water pipe
is (Spliff is coming in too HOT, like Hell itself).
Don't get me wrong, I like cannabis
just like any other son of Jah who
sees that it was created by Jah.
--------------
However, Stiff is Too Red, a complete Stoner, has tried
the hard stuff, was a alcohol bartender at the Reno Club
in East Palo Alto (Whiskey Gulch) for years.

The drugs and alcohol has warped his vicious strong-arm,
evil, mind. The song from Mutabaruka is like a shot right
to the head of drug-pusher Spliff Skankin' who is best
friends with drug dealer Jose' Scott, who created the
name and new moniker for KFJC FM :
------------------The Devil's Radio !
So, go figure !
> Logan's Run? No! I said Occam's Razor
Once again, I & I have no idea what verbal vomit you
are offering here Jose' Scott, beaner from Hell.
> With Regards, Your Friend,
> -- Benito
...and just like Satan, Jose' would of-course darn his
anonymous postings with the name, Benito, in reference
to Benito Mussolini.
Go Figure, from an evil violent devil Spic at :
The Devil's Radio !
This is fun, I type close to 90 w.p.m.,
thanks to St. Francis High School's excellent
education (typing course) I & I got.
So, I am ready to discuss MORE,
if you want Jose'
<![if !vml]>